HOME
Chikako Porter Profile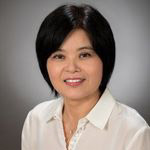 Chikako was born and raised in Japan, came to the U.S in 1995. Since 1999, she became a realtor at Berkshire Hathaway HomeServices fox & roach realtors. She received many awards:
Sales Performance: 2005,2007,2015,2016
Honor Society: 2006,2008,2009,2012,2013,2014
Monthly Breakfast Champion: Aug 2008
She moved to California in 2020, serving many residential and commercial clients in Orange County, Los Angeles County, and San Diego. She also received:
Top 10 agent of 2022 fourth quarter
She is not just selling homes, she also makes sure her clients will be happy with the home years later. She is also a real estate investor. Her hobbies are playing golf, piano and spending time with her dog.
Client's Review
Chikako Helped me to find my apartment and new office. Her responses were quick and always considered my benefit. It helped a lot since she is fluent both English and Japanese.Mr. Otani

When my family and I moved to the Philadelphia area, Chikako provided a great service to use in helping to find a home, and helping my Japanese wife to adjust to America and learn about opportunities for the Japanese community in the Philadelphia area. I highly recommend her services. Mr. & Mrs. Phau